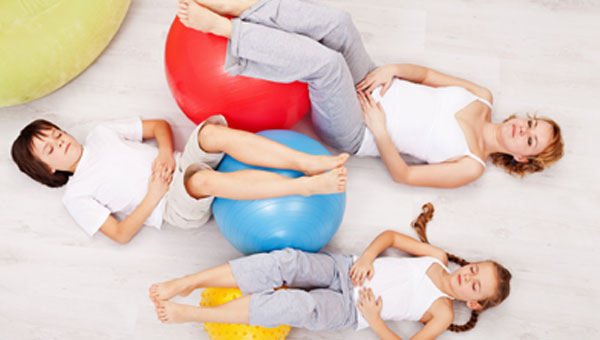 • Building Healthy Habits for the Whole Family - Be a good role model for your family by eating healthy (fruits, vegetables, whole grains, and low fat foods) and exercising.
• Core Strength - While cardiovascular activity is essential to good health, muscle strength is important too. The core muscles around your trunk and pelvis help your lower back, hips and abdominal muscles work together to increase balance and stability.
• Drinking Water - Drink before, during, and after your walk
• Exercising Outdoors - Lower temperatures and harsher weather conditions don't have to stop you from the activities you enjoy.
• Exercising with a Friend - Exercising with others helps you stay motivated and consistent.
• Exercise Your Way to a Better Night's Sleep - Sleeping soundly can be a problem for many people, but did you know that regular physical activity at the right times may help your sleep better?
• Fitting Exercise into Your Busy Schedule - When planning your exercise, aim for SMART moves (specific, measurable, attainable, realistic, and timely): pick a time, place and activity that fits into your life and stick with it!
• Get back after a Setback - Don't fret if you miss a few days in your routine or don't hit your goals as quickly as you expected. Being able to get back on track is a sure sign that physical activity has become a long-term habit!